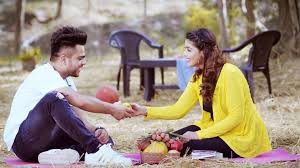 It is often said that marriages are made in heaven but in the modern age, that statement is partially true. You get to meet the perfect companion for your life not by chance but with the help of online Tyagi matrimonial site. So, in one-way marriages of the modern era are made through the online platform as well. The platform is such that it connects the interested parties throughout the world to create a match for a lifetime.
About the community
Tyagi is a surname that has originated in North India. However, they have their presence all over the world. With the blessing of globalization, now many are also settled outside. So, you can find the Tyagi brides or grooms from any corner of the world.
Traditional and modernity                                
Though the online platform is modern but the traditional ways are kept intact in order to ensure that the match you are making is in accordance with your preference. That is the reason along with knowing about the job, habit and preferences of the people, you will also come to know about their gotra, horoscope, and more. These are the information that carries special value not only for the prospective bride or groom but for their family.
Pricing and cost
The initial creation of the profile is free. You can also continue searching for the selected profile and send them the interest. However, there are membership fees that will help you in getting connected with them directly through email and mobile. This is done to ensure that the people contacting you are really interested in doing so.
Value addition
Marriage is not a small task to endure. There are different small yet important tasks that need to be completed. It is always a smart option to select the value added service by the matrimonial site that will help you in managing everything in a smooth manner.