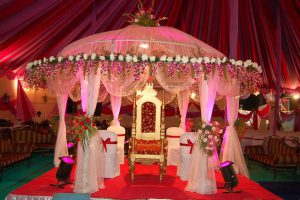 Recently a Lok Sabha bill proposition has attracted the attention of all the Indians irrespective of their caste, creed, community, or religion. Few members are seeking a cap on the expense on the big fat Indian weddings. They are in a try to limit the amount wasted just for the sake of show off. Also, if the person is paying more than the permissible amount then they have to give 10% of the total amount for development of poor girls. Well, if such a bill comes into existence and implemented then India will see much less of the extravagance Tyagi matrimony and other forms of the wedding. In this article, let's take a look at the habits of our countrymen who likes to unnecessary spent on items during the wedding. Also, if you are someone who believes in spending less and using it for other works, then here are some exciting ideas for you.
Throwing away money
Whenever you become a part of an Indian wedding you will see the amount and variety of food that is offers. It is true in accordance with the tradition of India, the guests are considered as part of the god whom you should treat with total luxury. However, many times to keep that tradition people go way overboard. There are foods that people do not even eat properly and they go waste. This aspect of showoff can easily be controlled by reducing the number of dishes served.
The second aspect is the venue which is often unnecessarily big. In order to show that they can have a grand wedding the Tyagi brides and the others give in into the trap of hiring added services that increase the cost of the wedding. Not only the brides but Tyagi grooms and others also do the same.
The social effect
The wastage of food, electricity and other things are not the only thing. It also creates a disparity among people who are not financially capable of spending so much on a wedding.
Using for better
By limiting the wedding budget you can send the extra money to secure the future of the kids. You can also give it to charity to help other who needs it more.